Crack IELTS with an 8+ Band Score! Talk to us Now!
IELTS Coaching in Delhi
Practice IELTS with unlimited Mock Tests
Best IELTS Coaching
IELTS General and Academic Extensive Program
60+ Hours of Personal Training
1) 20+ Hours of One to One Classes with an Expert Trainer.
2) 10+ Mock Tests for Exhaustive Preparation.
3) 10+ Practice Tests
4) 4 to 8 weeks Course Duration
What is IELTS?
IELTS is an English Language Proficiency Test that is required to be taken by non-native students who wish to study abroad, or by people who wish to move abroad for Permanent Residency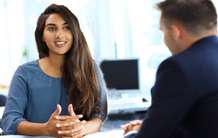 IELTS Speaking
---
The Speaking Test is a Face to Face Conversation with a Certified Examiner and it is as close to a Real Life Situation as it can get.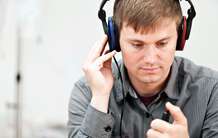 IELTS Listening
---
The Listening Test is 30 minutes long (plus 10 minutes Transfer Time and covers 4 separate recordings. The Listening Test is the same for Both Academic & General Tests.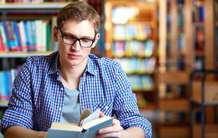 IELTS Reading
---
Reading is the second part of the IELTS Exam and takes 60 minutes. It consists of 3 or 4 reading passages of increasing difficulty, and there are a total of 40 questions to answer.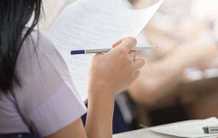 IELTS Writing
---
IELTS Writing Test lasts for 60 minutes, and you will need to complete 2 writing tasks, each of which requires different text types (description, report, text, discussion, argument, opinion).
The total test time is 2 hours and 45 minutes. IELTS is available in two formats namely Paper-based IELTS and Computer-based IELTS.
Course Fees
Rs. 7,999 to Rs. 11,999
(based on Pre-Assessment Test)
Rs 3999 per 10 sessions of Grammar (if required)
Course Duration
16-24 Sessions of 1 hour each
Class Timings
Multiple slots available between 9 am to 8 pm IST
Step-1: Pre-Assessment Test (basic English Test)
Step-2: Demo Class
Step-3: Enrolment & Registration
Step-4: Class & Study Material Access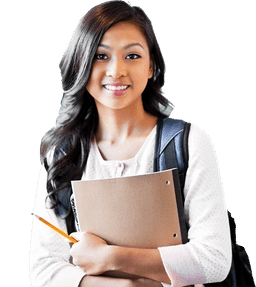 Why Choose English Ninjas?
The most important thing: You'll get what you paid for!
English Ninjas provides the best in class training for IELTS at its institute situated in Rohini, Delhi. With the best infrastructure and high-tech teaching methodology, the IELTS Training allows students and working professionals to accomplish their Band Requirements for IELTS
We have 10+ years of experience in IELTS Training.
Our Teachers are passionate to teach.
You'll be more confident every single day than a day before while learning with English Ninjas.
Pocket-friendly courses for everyone.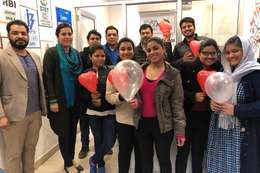 Here are the key stakeholders focused on building our community. Our greatest strength is our team's spirit & that will remain because a core of us come through the leagues together.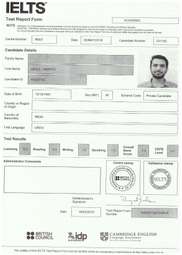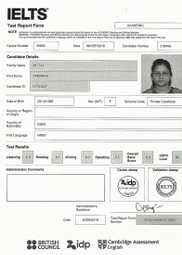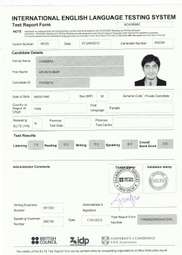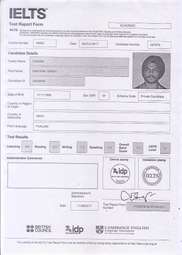 My friend recommended me this institution for IELTS Coaching. A great investment for IELTS Preparation. Dedicated faculties and individual focus to each student is what makes it better than others."
Our Classroom has a very unique approach so that any student can be learning either via a live lesson, pre programmed lesson, independently or being supervised in the classroom.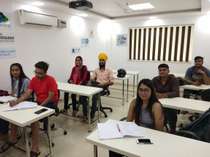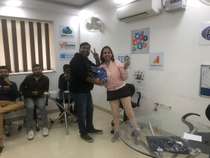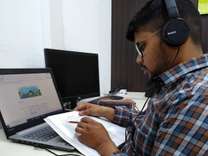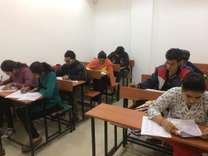 Reading
---
Introduction to Reading section.
Improving reading speed and comprehension.
Annotation Strategy for improving accuracy.
Decoding True/ False/ Not Given questions.
Tackling completion type questions.
Mastering matching type questions.
Reading Practice Tests Evaluation and Discussion.
Grammar lessons and drills on weak areas.
Listening
---
Detailed analysis of Listening test pattern.
Listening test taking strategies.
Tackling with distractors in listening test.
Improving listening speed with Native English accent.
Developing Paraphrasing skills for listening section.
Solving Table completion Questions.
Practice tests on listening section, with analysis and discussion.
Grammar lessons and Drills on weak areas.
Speaking
---
Introduction to speaking section.
Strategies for task 1.
Strategies for task 2.
Strategies for task 3.
Phrases, vocab and idioms for task 1.
Phrases, vocab and idioms for task 2.
Phrases, vocab and idioms for task 3.
15+ mock speaking sessions.
Grammar lessons and Drills on weak areas.
Writing
---
Introduction to IELTS writing tasks.
Report writing for Bar/Pie/Line and process diagrams.
Vocabulary and Idioms for Summary/Report writing.
Types of Essays – Argumentative, Opinion-based, Cause-effect etc.
Ideation, Brainstorming and writing essay flows.
PEE technique for improving coherence and cohesion.
Special techniques for impactful writing.
Special attention is given to Grammar. Mock Tests are conducted regularly with detailed analysis.
IELTS Course
Aspiring to Settle/ Study Abroad? Get the Best IELTS Coaching from the Experts.
Expert Coaches at English Ninjas are empowering aspiring individuals, students, and professionals to score best in the International English Language Testing System (IELTS) so that they can kick start their dreams of studying or settling Abroad!
Our Instructors are thoroughly mentoring students to prepare for their IELTS Exams with the best IELTS Coaching in Rohini to score 8+ Bands in each of the IELTS modules.
IELTS Exam
Over 3 Million candidates enroll for IELTS every year for global emigration and higher studies.
The test serves as an English language proficiency verification document recognized by Foreign Educational Institutes and Professional Registration Bodies at the time of admission or recruitment. Prepare with English Ninjas, the best IELTS Coaching Institute in Rohini.
Introduction
Applicant's English language skills are assessed in four ways – Listening, Reading, Writing, and Speaking, and being scored on a 0-9 band scale ('0' being Lowest and '9' being Highest).
IELTS is a Time Bound exam where candidates get a specific time to attempt the test. The total test duration is set for 2 Hours and 45 Minutes appropriately divided into Four Segments as follows:
Listening Segment comprises FOUR Sections with a time limit of 30 Minutes;
Reading Segment comprises THREE Texts with a time span of 60 Minutes;
Writing Segment comprises TWO Tasks with a time allocation of 60 Minutes
Speaking Segment comprises THREE Sections with a time duration of 11-14 Minutes.
The overall band score will be the average score attained in these examination segments.
Get guidance from English Ninjas, the best Coaching Institute for IELTS in Rohini.
Course Content
To Enhance your chances of getting a good score in IELTS Exam, English Language Experts at English Ninjas have specially designed a course to optimize your test potential. Each segment in IELTS holds equal importance, as your Band score will be the average of the scores you will attain in the Four Segments.
English Ninjas' IELTS Course programme provides High-Quality informative course content, simulation exams, instructor-led training classes, dedicated mentoring sessions, interactive mock sessions, and other resources that ensure an optimal career path for the aspiring students.
Along with focusing on four essential skills – speaking, listening, reading, and writing – that IELTS Exam will evaluate you on, our faculty members will introduce you to relevant best practices and exam techniques to enable you to get the desired score band while attempting the exam.
Our course would provide students an overview of IELTS exam covering essential topics to gain expertise in following spheres:
Academic writing;
Writing and Comparing powerful content;
Learning academic vocabulary;
Interpreting and communicating data;
Critical Analysis;
Self Evaluation and Self Correction;
Corporate business vocabulary;
Interpersonal abilities;
Time management skills;
and other Interactive Modules.
What You'll Learn
With regular practice and implementing the exam strategies, you would be able to appraise your progress and achieve maximum potential to score excellently in the IELTS exam. By the end of the IELTS course, the candidates would be able to:
Measure the right caliber in speaking, reading, listening and writing
Proficiently present ideas in academic essay types
Evaluate speaking skills in daily life
Aptly attempt the IELTS examination keeping in mind the time and order
Decode strengths and weaknesses
Filter out the primary and target content in academic reading passages
Describe the statistical data using efficient vocabulary and grammar
Comprehend and express opinions through excellent language
Experience improved listening skills and interpretation
Build a strong vocabulary
What people frequently ask
How long is an IELTS Score valid?
An IELTS Test Report Form (TRF) is valid for two (2) years.
How can I register for IELTS?
Online on the Official IDP or British Council website or in person at any of the registered offices.
Age Limit
IELTS Test is not recommended for candidates under 16 years. However, if they wish to take the test, they may.
IELTS Test Fee
IELTS Test Fees is INR 14700 approximately per person per attempt for both General and Academic.