Speaking a foreign language might be an issue for people who have not grown up in an English speaking environment i.e. convent school, or high class society.
There are some people who work really hard and get a chance to study or settle abroad, but the biggest hurdle they face is to clear the IELTS, specially, the speaking section.
Today, we have brought some tips to help you improve your English speaking skills. Hope these tips will help you.
1. Speak Aloud!
When it comes to improving spoken English, one really effective measure is to try to speak in English again and again. Do not hesitate of making mistakes as only those mistakes will improve your speaking skill and make your more confident.
2. Listen
Listening to English news or bulletins will surely makes you to understand what the other person is saying. It will make you more attentive while listening to the other person.
3. Use Digital Methods
In this era of digitization, it is best to use powerful learning tools like apps etc. for improving your spoken English. Use apps or effective games that could help in improving your English.
4. Do a debate
Inviting your friend or any person to a debate will not only increase your confidence which is required in speaking, but it also increases your verbal speed while speaking. It will also make you to find the mistakes that you do while speaking and allows you to correct it.
5. Use a dictionary
If you are preparing for spoken English, then you must have access to a good dictionary because it will make you know the meanings of difficult words and increase your vocabulary.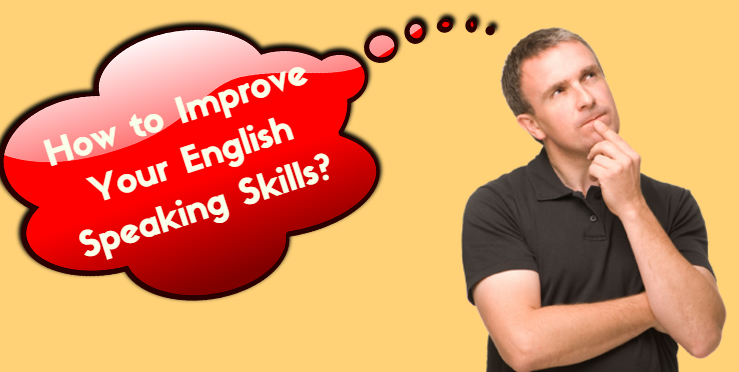 6. Improve your Vocabulary
The most important thing in your speaking skills is the vocabulary. As much you know the words, your speaking skill will become more effective and fluent. Vocabulary plays a vital role in your English and hence you should have a good vocabulary.
7. Watch English Shows or Movies
It is advisable to watch any English shows or movies as it will increase your listening ability of English.
8. Have conversations with friends
A conversation with your friends allows you to be honest with your speaking and that is when you will be able to become more confident. Plus, you when you will do a mistake, you will realize it immediately and corrects it.
9. Read Regularly
If you adopt a regular habit of reading any English book or newspaper, you will surely come across many words of which you do not know the meaning. This is where your vocabulary will increase and reading skills as well.
10. Use right grammar
It is important to use correct grammar in your conversation. Hence, learn some essential grammar rules and be attentive to those rules while speaking.
Join English Ninjas for the best Spoken English Course and Personality Development Classes in Delhi
Talk to Counsellor!
Call: +91-9999-179-449
Email: contact@englishninjas.in
Visit: F-19/8, 2nd Floor, Sector 8, Rohini, Delhi- 110085